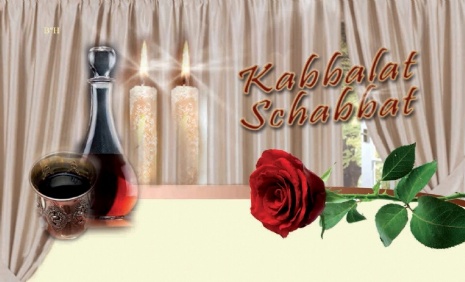 Kabbalat Shabbat April 19th. 7pm
Dear Friends,
Kabbalat Shabbat followed by a delicious Shabbat Buffet,
Friday April 19th, 7:00pm at Chabad.

The traditional Kabbalat Shabbat of Chabad Basel is open to everyone.
Join family and friends for an evening of spiritual pleasure, Jewish song
and culinary delight, all in the traditional spirit and warmth of Shabbat

Advance reservation is required.
I look forward to greeting you and your friends,
Rabbi Zalmen & Dvora Wishedski
You can sponsor a Kabbalat Shabbat (CHF 500), e.g. for a Yohrzeit or birthday or Bar Mitzvah Parsha.